A man holed himself up in an internet cafe near Tokyo on Tuesday night with a female employee as a hostage, police said.

The man and the woman in her 20s are inside a private accommodation of the cafe in Kawagoe, Saitama Prefecture, and police officers are calling on him to surrender, the police said.
It is not immediately known whether the suspect is armed with any weapons.
Jun 22 (ANNnewsCH) – 埼玉県川越市のインターネットカフェで男が女性従業員を人質に立てこもっています。警察が詳しい状況を調べています。  …
continue reading
---
Birthday celebration for Tokyo panda twins
NHK – Jun 20
Tokyo's Ueno Zoo has held an early birthday celebration for twin panda cubs. The male, Xiao Xiao, and female, Lei Lei, were born at the zoo on June 23 last year.
Mother dies trying to save drowning son
News On Japan – Jun 18
ISHIKAWA, Jun 18 (News On Japan) – A mother and son were washed away Saturday in canal in Hakusan City, Ishikawa Prefecture, after the boy fell in and his mother attempted to rescue him.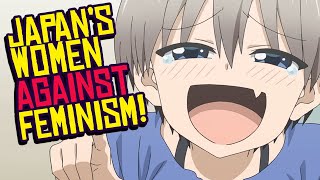 Japanese Women Turning AGAINST Western Feminism
Clownfish TV – Jun 17
Japanese women are turning against western notions of feminism, and embracing girly manga, boobs and moe culture. In fact, 70% of "problematic" manga is created by WOMEN.